Home Energy Conservation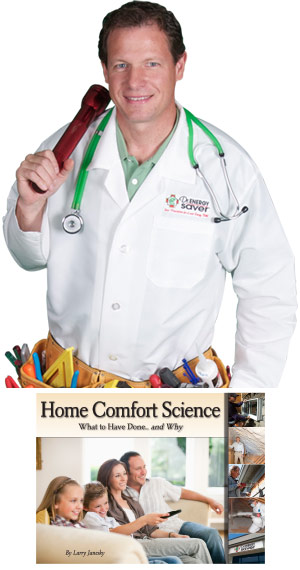 Great opportunities don't come along too often, particularly ones that are guaranteed. But you have one right now — and you're living in it.
If you could make your home more comfortable, fixing drafts and cold rooms and hot rooms – would you be interested? By doing so save the money the repair costs by bringing down your fuel and utility bills forever.
We know how to do it — and want to show you. Call Dr. Energy Saver™ today for a FREE home evaluation and estimate to make your home more comfortable and energy efficient. It's almost magical!
Some of the services Dr. Energy Saver™ provides:
Insulation
Windows & Doors
Air Sealing
Efficient Lighting
Duct Repairs
High Efficiency Water Heating
Radiant Barriers
High Efficiency Heating and cooling
For all the details, watch the video above, check out www.drenergysaver.com, or give us call at 1-877-479-3637.